To help give you a flavour of life at Core Church, here are just some of the things we've done recently: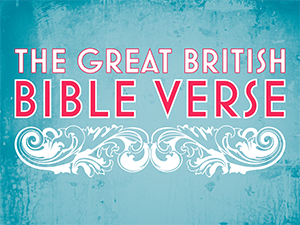 September to November – The Great British Bible Verse
A series exploring Bible verses that have become common sayings in English. What do people mean when they use those sayings today? What did they originally mean and how do they apply to Christians now?
Soul Survivor
Every August Core Church takes a group of young people from local churches to Soul Survivor, a five day Christian camp where thousands get together for fellowship, worship and discipleship. We refer to our group as Melksham At Soul Survivor, or MASS for short.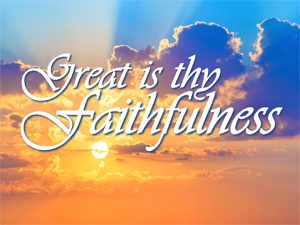 Great Is Thy Faithfulness
After meeting together for ten years, we decided it was high time we did a series on the Old Testament books of prophecy that would take us from spring through to autumn.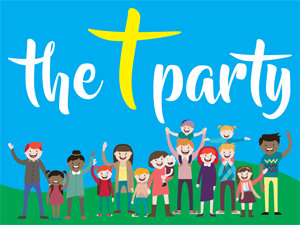 The T Party
In February 2017 we launched a new event – The T Party. The T Party is a fun way for families to enjoy church. In a busy world we all need the chance to take time to be together and that's what The T Party is all about. There's craft at Table Time, games in Team Time, stories for Tale Time, songs for Tune Time and it all ends with the best T of all – Tea Time!
Fairtrade Fortnight
We support Fairtrade and use Fairtrade products wherever possible. Each year during Fairtrade Fortnight we give away Fairtrade hot drinks outside the local convenience store and put on events to promote Fairtrade.
This year we timed the launch of The T Party to coincide with Fairtrade Fortnight and we all had lots of fun playing games and doing craft that taught us all about Fairtrade tea and being fair.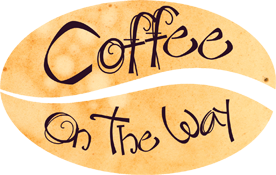 Coffee On The Way
In January 2017 we launched our pop-up coffee shop, Coffee On The Way, in Bowerhill Village Hall, initially on the first, third and fifth Wednesdays of the month but with plans to expand. Our aim is to be a community hub, a place for local people to meet-up and enjoy a welcoming atmosphere with no pressure to drink-up and get out. We are open from 8:30am to 4:00pm, serving top quality barista coffee, hot chocolate, speciality teas, soft drinks, delicious pastries and cakes, light lunches and snacks.
January to February 2017 – Handling Toxic People
A series about handling the most difficult people in our lives and how to deal with three things that can make us just as difficult!
Handling Toxic Religious People
Handling Toxic Family Members
Handling Toxic Co-workers
Slaying the Green-Eyed Monster (Envy)
If I Were a Rich Man (Money)
Red to Green (Bitterness)
I Did It My Way (Pride)
Christmas
Every year since 2007 we have opened the doors of Melksham Assembly Hall on 25th December and welcomed anyone who wants to join us to celebrate Christmas. We begin with a carol service at 11am followed by roast dinner with all the trimmings at 1pm. Much of what we need for the day (including the hall, the turkey, the puddings and a minibus) is donated by local people and businesses. In 2016 we served over 200 meals. You can find out more at www.melksham.christmas.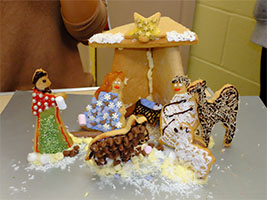 Gingerbread Stables
For our first Christmas event in 2016 we invited people to join us to make a nativity scene from gingerbread. The village hall was full with faces new and old and most of our guests stayed for the whole two hours we were open, putting great care and attention into their nativity scenes. It was great!
September to November 2016 – Big Questions
A series addressing questions that every Christian asks.
Taken for Granted – what are the core values of Christianity
What is God really like?
What is God's plan for my life?
How can I hear God speak to me?
Why hasn't God answered my prayer?
What is worship?
Seven Days that Divide the World – can we harmonise the Bible and science?
Rolling the Dice – why don't Christians gamble
Halloween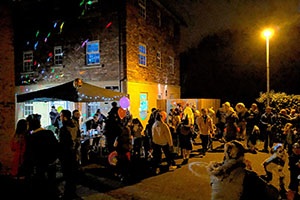 Rather than complain about the way people "celebrate" Halloween, we make it an opportunity to get out into the community, spread some light in the darkness and let people know who we are, where we are and what we are. This year was the third time that we set up a table and gazebo in one of Bowerhill's parks and gave away hot chocolate and illuminated balloons to passers-by which went down very well.
Oxenwood
Each year in September we take a trip to Oxenwood Outdoor Education Centre near Marlbrough to spend a weekend having fun together. Everyone has the chance to take part in a variety of activities including archery, rock climbing, target shooting, fencing, shelter building, camp fire cooking, canoeing, geocaching and walking.